About Us
Wenzhou Yinuo Molding Co., Ltd. is a high-tech company for the design, development and manufacture of mounted points and grinding wheels in China. Our main products aluminum oxide mounted points, silicon carbide mounted points, rubber mounted points, mounted flap wheels, mounted felt wheels, diamond mounted points and internal grinding wheels. We focus on manufacturing mounted points and grinding wheels then shipping products to around the world. We had 10 years of production experience, and our experienced team to manage manufacturing projects and ensure product quality from demand to delivery (inquiry, design, materials, production, package, shipping).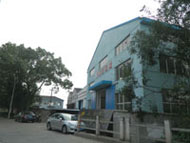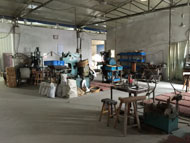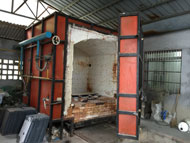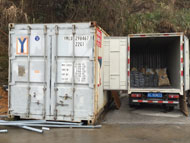 Main Products and Service:
1. Aluminum Oxide Mounted Points
2. Silicon Carbide Mounted Points
3. Rubber Mounted Points
4. Diamond Mounted Points
5. Mounted Flap Wheels
6. Mounted Felt Wheels
7. Internal Grinding Wheels
The mounted points and grinding wheels are widely used for internal grinding, precision grinding, finishing and deburring of carbides, glass, ceramics, tool & die, aerospace, automotive, fabrication and jewelry etc. There are many different shapes of mounted points, such as cylindrical shapes, 60-degree cone shapes, oval cone shapes, conical shapes, T shapes, truncated cone shapes, spherical shapes and taper cup shapes etc.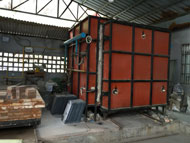 Custom Manufacturing Service:
We offer a range of shapes mounted points and grinding wheels for your application. And we offer customize mounted points according to customer requirement, such as "A shapes mounted points", "B shapes mounted points" and "W shapes mounted points". It can be mounted on 1/8" shank (3mm shank) or 1/4" shank (6mm shank).
You can customize the products according to the following steps:
1. Send us the drawings or product details (materials, size, quantity, products application and special requirements).
2. Given quotation based on your requirements.
3. Sample confirmation: send the prototype or samples for you to confirmation.
4. Mass production: move to mass production after your confirm to the prototype or the samples.
5. Delivery: Flexible delivery (delivery to your port, to your door, or directly to your clients)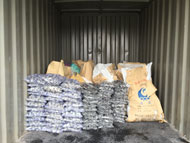 Our Advantages:
1. Low cost implementation and cost control: Compared to US and Europe factories, China more than 50% cheaper.
2. We had 10 years of manufacturing experience and the working experience of workers more than three years.
3. Good communication: English-speaking and specialist international trade processes and standards.
4. One-stop Service: Made in China (You'll provide specs, drawings, samples, photos...). We will manage manufacturing, QA, custom clearance and ship products from China to your port, to your door, or directly to your clients.